Dia dhuit!
In 2016 I set up Celtic Coin Craft here in a little village along the Wexford coast in Ireland.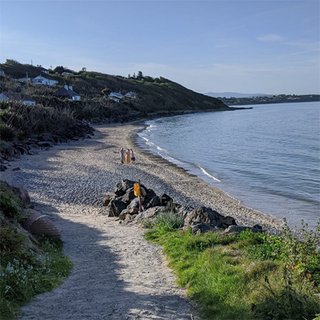 I first saw a coin ring in 2013, and was fascinated by it and and couldn't figure out how it had been made. I did loads of research, got some basic tools and soon made my first coin ring. I was hooked. I really enoyed the process which required lots of patience and consistency and spent hours making dozens of rings using a rawhide mallet and ring mandrel.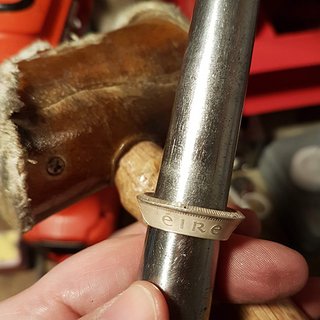 Over the next year, I raided the savings to buy more specialised tools and I honed my craft; tapping away for hours using the hammer and mandrel was replaced by a more controlled process resulting in better quality rings.

After showing my work to friends and family they convinced me to start selling the rings. I moved out of the shed into a dedicated workshop and now here I am with a website and a busy social media presence.
In the years since I started making them in the garden shed, I've sent thousands of coin rings to happy customers all over the world. It's lovely to think that coins that have been in pockets, that have been hard-earned, and fed families (or bought pints!) have been crafted into personal mementos of times gone by - and perhaps, in time, will become family heirlooms. I am so lucky to have been able to turn a crafting hobby I am passionate about, into a thriving business.
Right from the start I have had two goals in mind and they underpin all of my work, everyday:
1. To craft the highest quality rings, made from the best coins.
2. To listen, explain and be actively engaged with my customers so that I provide the best customer service.
If you have any questions about coin rings or would like a ring made from a particular coin, please do get in touch.
>